Being a diehard gardener, you must be trying all possible ways to make your garden a beautiful one. Let us look at some of the most enchanting secrets by Martha's Vineyard Landscape Company to help you create your dream garden.
Pick a theme:
Getting a theme for your garden will always be the best idea to make your area look beautiful. Pause for a moment and observe the hues in your landscape right now.  Can you rearrange them for a more dramatic look? Yes? Then go for it. 
Group species with the same leaf or blossom shade would look mesmerizing. You can also select a usual flower bed concept. For example, you can put both tall and short flower plants of the same shade in one place. Lastly, add some border plants at the edge of the garden to make the place extra stylish. 
Make sure the utility area is well maintained:
When it comes to creating a lovely landscape, the most important thing to remember is to plan the location and territory properly. You have to put a tiny shed, so think of that. Also, remember to keep tools, firewood, and agricultural equipment a bit far from your yard. 
Apply some paint:
To help revitalize any of your old fences, sheds, etc., paint them. Choose tints that are lush in earthly tones, like mahogany or cedarwood, for a classic feel. Consider subdued, natural colors to complement the beauty of the rest of the house, such as a gentle grey or subtle olive. This will accentuate the lighting in your yard if you're searching for on-trend shades.
Utilize multi-purpose edible plants:
Herbs provide fresh food supplies, edible blossoms, gorgeous borders, and enticing scents. With marigolds, daisies, etc. Combine herbs such as clumps of chives, heaps of lemongrass, and tiny Greek mint. They will add color diversity with beauty, flavor, and structure.
Pick a feature:
Using highlight planters, you can call attention to a particular plant or region. Do you have a specific pot that you use to take a stance? You can give the pot you wish to showcase as the main feature prominence by opposing the sizes of the plants or vases around it. Yet, ensure the ones you use to surround it aren't as big as the focus pot. As the attention settles on the feature pot and then around the remainder of the neighboring garden, this works to develop harmony.
Eliminate all Clutter:
Martha's Vineyard Landscape Company stresses this point a lot. Try not to overcrowd your garden as it may look messy and dirty. Well, you can shift some plants indoors too. Try to maintain the existing plants while removing the unnecessary weeds.
Plant flowers that bloom at various periods throughout the year:
Isn't it a delight to stroll around the lovely floral garden? That is why it is beneficial to have a range of herbs that flower at varying periods. Bushes, annuals, and bulbous species can all be used. Thus, your garden will continue to blossom for several months.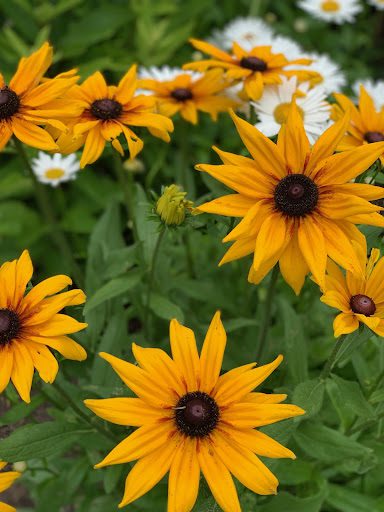 Design some lighting:
You must properly illuminate the yard regions where you spend your evenings. The garden does not require bright illumination. A few lighting placed along the walkway will suffice to guide you through the garden. For an eco-friendly option, choose solar-powered lights. Your garden will surely get the "WOW" factor with it. 
Include some garden artwork:
Adding ornamental items to your yard expresses your personality and gives your little space the much-needed flair. You can go for hanging bamboo blinds or any lightweight wood frame to increase the garden's beauty.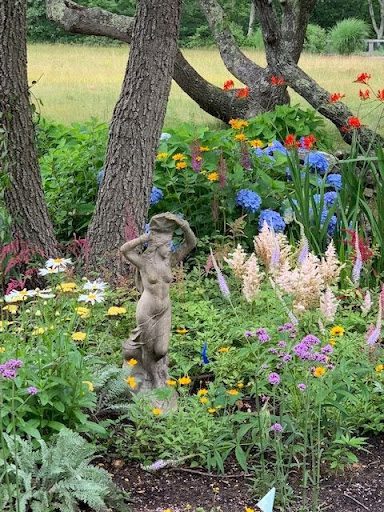 Try not to mess up:
If you want to create a pattern in the garden, place the same basic but vivid plants and flowers in various areas. This will help to unite different areas of your landscape visually. Furthermore, ground cover plants such as cloves or rosemary could be used to blend these characteristics. They eventually blanket the surface and form a lovely "natural carpet" as they bloom.
The last secret Martha's Vineyard Landscape Company would reveal for your beautiful garden is to take care and water the plants regularly. As you will show your love, they will give the same to your garden. Want to know more of such tips? Get in touch with us today.
https://tealanenursery.com/wp-content/uploads/2021/10/Marthas-Vineyard-Landscape-Company.jpg
307
512
Tea Lane Nursery
https://www.tealanenursery.com/wp-content/uploads/2017/03/Tea-Lane-Nursery-Logo.png
Tea Lane Nursery
2021-10-23 01:48:54
2021-10-23 01:48:54
Martha's Vineyard Landscape Company Reveals Secrets for Creating a Beautiful Garden