As Martha's Vineyard Landscape Designing specialist, Tea Lane Nursery has mastered the art of organic landscaping and organic lawn care. Let us look at some of the best Martha's Vineyard Landscape Design Service Tips from the experts.
Hardscape Landscaping: 
Hardscape landscaping includes the usage of stonework on the landscape to make it feel like an authentic vineyard. Mortar, cement, bricks, granite, cobblestone, flagstone, etc., are used for hardscape designing. These elements define and distinguish every section of your landscape. 
We understand that installing this can be very tough and it has to undergo the best climate conditions. While the situations can be grueling, it should reflect a sense of organization to deal with any type of practical and decorative structure.
Custom Build fencing: 
You can fence the boundaries the way you want! Customizing the fencing includes sectional, split rail, stockade, and traditional deer fencing. Fencing has its significance as it protects the premises from unwanted trouble from outside. 
Moreover, it comes in several customization options. For instance, you can use either vinyl, metal or wood to enhance the aesthetics. Or you can use the custom build fencing to provide additional curb appeal that would eventually increase the property value.
Lighting work: 
Lighting throughout the premises adds a cherry on the top. It embellishes the whole yard with colors and makes it look very attractive. Lighting on the staircase, lighting on the path, up-lighting, etc., makes it worth it. Additionally, the lights being used for the purpose are low-voltage lights, which help in saving a lot of money on electricity bills.
Forestry work: 
This includes Tree pruning, limb, and large tree removal, stump grinding, wood chipping, brush cutting, cutting firewood in custom sizes for various applications, etc.
Taking care of the forestry work will make the area look neat and help in the growth of the plants/trees.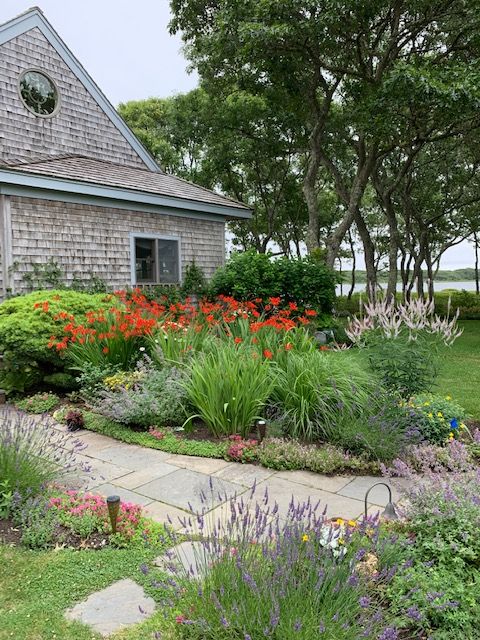 Driveway maintenance: 
Driveway maintenance includes resurfacing, water-related issues, potholes, and installation of a new driveway, etc. 
You should consider the driveway as an investment. That's because when you take proper care of it, it will add to curb appeal, safety and livability.
Organic landscape: 
When we work on the landscape, we ensure that it is purely organic. A number of organic landscaping experts work as a team to realize your vision. You can totally rely upon us to give you the best landscaping service you have ever opted for. Organic landscaping is a way of life and not a mere task to make the landscape worth a glance. 
Preserving Nature: 
We believe in preserving natural beauty by offering a clean and safe personal environment. A lot of research is involved in order to make this process more effective. We preserve the natural landscape with the help of streamlined processes. Each has been carried out for a long time and is proven to be effective also through the latest technology and research-based processes.
Natural fertilizers: 
Mineral-rich fertilizers like Ground Rock Fertilizers are used to make the soil more fertile and suitable for combining top-quality plant turf, which can sustain harsh environmental conditions. Our compost consists of organic contents with the presence of microbiological life, making the compost fertile and more suitable for the optimal growth of the plants. 
As Martha's Vineyard Landscape designing service specialist, Tea Lane Nursery focuses more on organic practices to preserve the rustic landscape for future generations. It includes services like hardscape to high-quality turf, planting various trees, planting exotic plants that are hard to find, and native planting.
Looking for a Landscape design service dedicated to making your landscape attractive and more sustainable? Contact the best Tea Lane Nursery to find more of Martha's Vineyard Landscape Design Service Top Tips.
https://tealanenursery.com/wp-content/uploads/2022/03/Marthas-Vineyard-Landscape-Design-Service.jpg
640
480
Tea Lane Nursery
https://www.tealanenursery.com/wp-content/uploads/2017/03/Tea-Lane-Nursery-Logo.png
Tea Lane Nursery
2022-03-07 17:50:35
2022-03-07 17:50:35
Martha's Vineyard Landscape design service Top Tips